Szerokość szkieł / szerokość mostka / długość zausznika
52 mm / 18 mm / 145 mm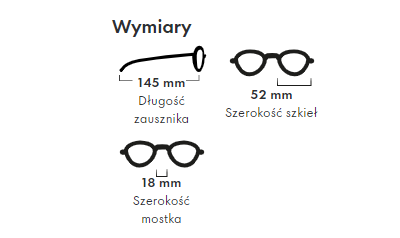 Okulary - wysoka jakość i doskonały styl
Okulary sprawią, że zakochasz się od pierwszego wejrzenia. Pełna, wyrazista oprawa i duże gradalne soczewki w eleganckich kolorach to doskonały przykład doskonale stylowego designu, z którego słynie. Okulary przeciwsłoneczne damskie objęte są dwuletnią gwarancją producenta.
Okulary
Nie trzeba dodawać - to jedna z najbardziej znanych marek modowych na świecie. Okulary oferowane przez włoski dom mody doskonale reprezentują niepowtarzalny, odważny styl. Zaufanie największych nazwisk w branży rozrywkowej to najlepsza rekomendacja dla tej marki.